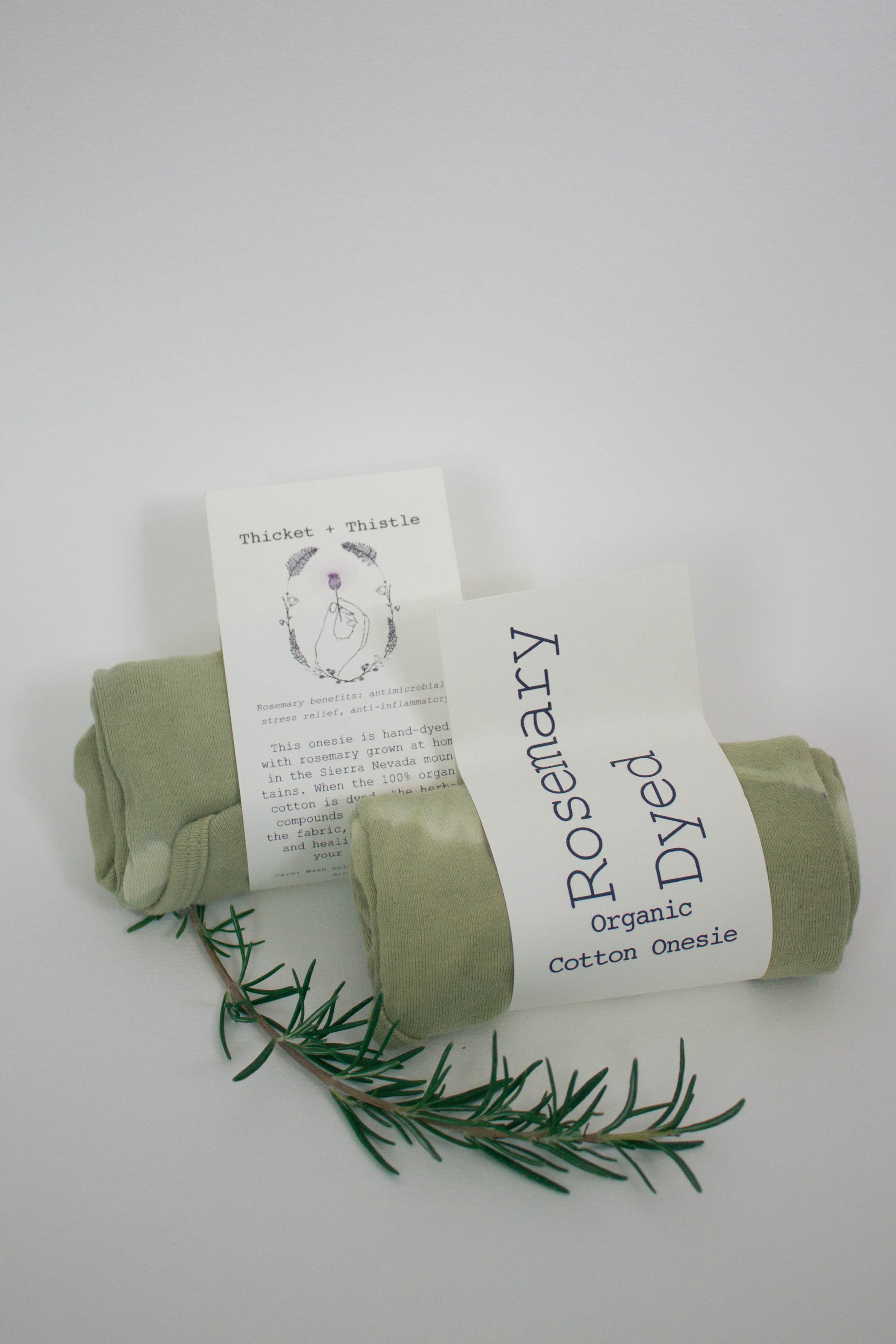 Dyed by Nicole Vannucchi & made in the U.S.

Rosemary benefits: antimicrobial, stress relief, anti-inflammatory

This onesie is hand-dyed with rosemary grown at home in the Sierra Nevada mountains. When the 100% organic cotton is dyed, the herbal properties are absorbed into the fabric, creating natural and healing clothing for your little one.

Each onesie is made from organic, baby-rib cotton and features a crossover neckband for easy on and off. The onesies are made by American Apparel.

*Please note that each item is hand dyed and may differ slightly from the photos. The onesies run a tad small, so if you aren't sure on sizing, order a size up.
$29